About Simon Horsey
and Essential Music Practice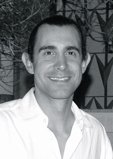 Hi! I'm Simon Horsey, the developer of this Essential Music Practice site. Here is some information about me and how the site came into existence...even though I knew nothing at all about web design or writing web content!
After 17 years of teaching piano, clarinet, saxophone and recorder, and 12 years teaching class music from Reception (Kindergarten) age right up to IB, I noticed that the students who made the best progress on their instruments weren't necessarily those who practised for the longest time. In fact, there is no real connection between how long a student practises and how much progress he or she makes.
Parents and students were constantly coming to me saying "My child has been practising for 30 minutes a day and isn't making progress" or even "I make my child practise for 2 hours a day and still he isn't progressing fast enough."
I began explaining to students and parents about practice technique. How the length of time often doesn't matter, it is what you do during that time that counts. I gave presentations, talked about the 30 Minute Myth, how many people believe that 30 minutes a day practice is the way to the concert platform and how this is just not the case! I demonstrated how 10 minutes of quality practice could be better than 30 minutes of practice with no technique along with many other points. Parents and students came and listened, thanked me for my time and teaching them what needed to be done and some changed their practice methods for good, some did what we all do when we leave presentations sometimes...said thank you, felt enthused to make positive changes in their practice, changed for a few weeks...and then reverted to old habits.
I also realised I was only getting to a roomful of students and parents at a time, and then only for that specific 45 minutes. If I developed new ideas, new ways of encouraging and supporting effective practice I had no way of communicating these with them.
I decided I needed to write everything down. All the practice tips from my presentation, the sheets to help support setting musical goals, planning practice, lesson notes...everything needed to go in a book - and so the idea for Practice Makes Perfect was born!
---

Practice Makes Perfect
I spent 3 months writing down all my ideas and found that as I wrote new ideas kept popping into my head! This was going to be a never-ending project! My initial thought was to write everything about practice down for my students as I thought it would stop me having to repeat myself so much, but several people told me that making the book available to all music students would mean many more people could learn to practice effectively! I wanted a way of getting the book to people quickly - that wouldn't cut too much into my teaching time. After all, I still had lessons to plan and students to teach!
I decided to release my book in an ebook format. I had bought several music ebooks myself and liked the way I could order and take delivery instantly - without having to pay postage and packing. The problem was, I needed a website to sell my book from and I knew absolutely nothing about building a website!
---

Discovering SBI

I spent time researching website building packages. I couldn't believe many of them were so cheap! I could be up and running in a day and it would only cost $9.95 a month...not to mention the fact that according to the site I could be retiring within a few months and living from the proceeds of my website! Yeah...right!
I've never really believed in get rich quick, since if it was so easy the people selling the info would be following it instead of selling it reduced from $97 to $47 including free gifts worth an incredible $1000 value... The other problem was, it seemed as though that initial $9.95 went up very quickly if I wanted to have a shopping cart, or if my site got to a certain size, or if I wanted to accept credit cards..
I continued researching different companies for registering domains, building websites (I wanted something easy to use) and that is when I came across SBI, I ended up on their Make Your Knowledge Sell page. Click here to read the Make Your Knowledge Sell page I saw. From this page I browsed around the rest of the site and what I was reading was really making sense. Here was a guy telling me that I wouldn't get rich quick, that actually building a website does take work and that paying someone $2000 to make sure you get a good ranking in google, or buying google ads wasn't really going to help me that much! To start with I was convinced by his arguments - but not by his price! At $299 a year I was prepared to use a little more of my time searching for a cheaper option!
Coming back

I kept searching for something that offered similar features for less, as the SBI site invited me to...but it seemed everything was so disparate. A free tool here, another free-t0-use-when-you-sign-up-for-our-service tool there - nothing seemed to give the cohesion of the SBI site with it's 10 Day Action Guide and everything all under one roof philosophy (I am a Mac user after all, so I wanted something that 'just works') - including a Brainstorming module that gave Demand, Supply and Profitability data (I had learned what a keyword was by now)... I also searched extensively to find people with bad things to say about SBI and they really didn't seem to exist...so I took the plunge! Click here to read more about what SBI could do for you...even if, like me, you think you know nothing about the web or building sites... and even if you think you do!
You can also click here to read about others who use SBI
---

Building Essential Music Practice

After signing up for SBI I read through the Action Guide, determined to follow the advice to the letter. I Brainstormed keywords for individual pages and learned about how to build a website as I went along. The SBI Blockbuilder made it easy and I was even learning a little easy html! The Brainstorm function was also giving me more ideas for Practice Makes Perfect! I built pages over the next couple of months, never rushing (the SBI logo is the tortoise which I related to as a musician - slow and sure!), I added an e-zine and gradually saw people begin to subscribe, I watched the traffic to my site go up gradually as my google ranking went up. When you build a page in Blockbuilder with SBI it has a feature called 'Analyse It' which tells you if you have the correct density of keywords and phrases to rank well. I can't believe that some of my pages are now on the first page of Google. I even rank 3rd out of 101,000,000 for music practice (without quotes) in Google! I never thought that could ever happen and it has totally proved that slow and sure is the way to go.
Click here to read more about how I built the essential music practice website.
---

Finishing Practice Makes Perfect

I was so happy when I finally finished Practice Makes Perfect and uploaded it to my site...and even happier when the first person bought a copy and emailed me within 5 days to say that she had bought it for her daughter but decided to read it as well and been inspired to go back to playing the piano herself! This is exactly what I had hoped for when I started writing the book 6 months previously!
Click here to read more about Practice Makes Perfectand how it can help you to revolutionize your practice techniques to make them more efficient and effective no matter what your instrument.
The Future
I am already working on the next (somewhat shorter) ebook: Music, Memorization and You and also have ideas for a book on how to improve sight-reading. I am reformatting Practice Makes Perfect to be suitable for printing (the ebook is formatted to be easy to read on the screen) and this should be available soon. Essential Music Practice will keep expanding as I build new pages on various practice topics. It has been such an exciting journey building the site up and seeing my ranking and traffic get better and better I couldn't resist signing up for a new SBI site and starting all over again! Look out for Essential Music Theory...coming soon to a computer near you!
Thank you
That's all for now folks... only to say thank you to you if you read this far, thank you to all those who supported and helped me in developing this site and Practice Makes Perfect, to those who are subscribed to my e-zine and who bought my book and have given me so many positive comments...and a HUGE THANK YOU to Dr. Ken Evoy the founder of Solo Build It for putting such an amazing set of tools at my disposal and making my ideas come to life
If you have questions about this site, my book or anything music practice (or non-practice) related please feel free to contact me

Simon Horsey
Enter your details below to subscribe to the Perfect Practice monthly ezine. I hate spam! Your address is totally safe with me. Click here if you would like to read back issues before you sign up
Expert Practice Secrets
Frustrated with your practice? Read Practice Makes Perfect and hack the 10,000 hour rule. Cut your practice time by up to 25%! Make faster progress, learn pieces and scales faster, memorize more easily, and much more. "If you play an instrument you need this book!"
Oct 17, 17 06:51 PM

I took my online lessons from an Azerbaijani musician in Istanbul. I could find him from his website. I put here for in-need people. I am very satisfied

Oct 17, 17 06:50 PM

Hello! First of all, thank you for publishing all this useful info on piano learning. I would like to share my experience using Smart Game Piano How

Oct 17, 17 06:21 PM

You may wear the finest clothes, own the biggest house, eat only gourmet foods and live the most extravagant lifestyle known. All of those are improved